Crawl Space Waterproofing
Crawl Space Waterproofing Charlotte, North Carolina
Charlotte, North Carolina Crawl Space Waterproofing
Are you looking for crawl space waterproofing in Charlotte? The city of Charlotte has a humid, subtropical climate. It is located several miles east of the Catawba River and southeast of Lake Norman, the largest man-made lake in North Carolina. Lake Wylie and Mountain Island Lake are two smaller man-made lakes located near the city.
Both new and old residential buildings in North Carolina often come with a crawl space instead of a basement. This home design, combined with the naturally hot and humid environment, makes your home susceptible to water damage. Our experts are ready to help you with crawl space waterproofing in Charlotte, North Carolina.
Water in Crawl Space Remediation Experts
Water in crawl space? Our crawl space waterproofing experts can help! Water seepage in your crawl space is an annoying, pervasive problem, however our technicians have over fifteen years of experience to help you with your water issue.
To resolve issues with water in crawl spaces or basements, please get in touch with us at 704-270-2721. Our Google Reviews prove our commitment to excellence in the work that we do.
Knowledge based company with excellent customer service, efficient response and work quality. Loved each tech I worked with, they put human in the definition of being human. Can't stand scripted robotic responses and you won't find it here.
Makhi Mitchell
00:55 18 Nov 19
Amazing work. Bought a house built in the 60s that had never had ducts cleaned. Before and after pictures blew me away. Crew was so professional. Recommend Highly!
Renee Shumaker
02:32 15 Jul 18
Este lugar me da buenos opciones..
Florencio Solano
22:26 17 Aug 17
I recently discovered a mild mold problem in my crawlspace and begin my search for a company to remediate. Fresh Air Tech. seemed to have the best treatment plan for my situation and was the most competitive when it came down to the price. I had the mold removed/sprayed with prevention chemicals, crawlspace cleaned with a new vapor barrier and a dehumidifier installed. I didn't know what to expect never having to deal with this before but I can ensure you these guys do not cut corners and did an excellent job. The cleaning crew (3 guys) arrived about 8AM and were under the house until about 4:45PM cleaning and sanding taking a quick 30 minute lunch break around noon. They returned the next day to install the vapor barrier and to finish cleaning up. The dehumidifier also comes with a monitor that displays the temp and moisture level down in the crawlspace which i thought was pretty cool. Excellent job, thanks again team.
Great company - thanks Neil & team for a job well done!
Mike, your page is looking Great!
---
Crawl Space Waterproofing Materials
These are the materials and products necessary to transform your damp, moldy crawl space. Crawl space sealing and waterproofing is highly recommended to improve home comfort, health, and your home's value all while lessening odor. The bets way to accomplish this is with the help of these crawl space systems.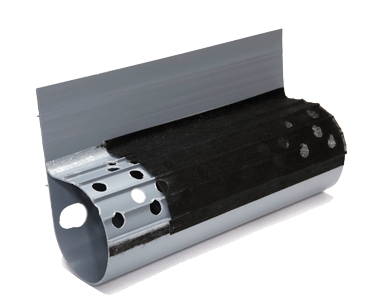 Drainage Systems
To remove standing water from a crawl space, begin with dimpled plastic floor matting and perimeter drain lines.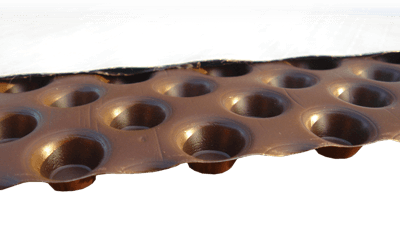 Moisture Barrier
An incredibly durable and thicker plastic membrane is installed over the floor and up the walls of the crawl space to seal the moisture out.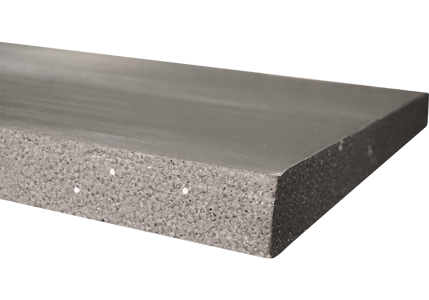 Crawl Space Insulation
It's important to insulate walls if you wish to improve your home's energy efficiency and more easily maintain your perfect home temperature.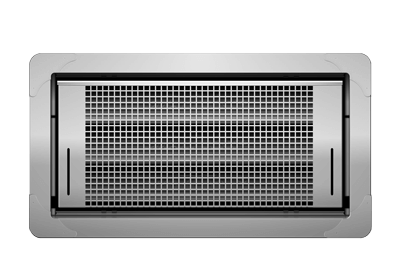 Flood Vents
A specially designed vent opens only under flood conditions to prevent foundation collapse from outside water pressure.
---
Exterior Crawl Space Waterproofing
Exterior crawl space waterproofing involves digging out the dirt around your basement walls and exposing them so a high-tech moisture barrier can be applied. These materials do more than just seal the wall; they also improve any structural cracks or foundation defects that might be allowing water to get in.
The dirt is then replaced with gravel and a drainage system that significantly reduces hydrostatic pressure and helps keep cracks from forming in the future.
---
How to Keep Water Out of a Crawl Space
The best drainage solution to keep water out of your crawl space is going to depend on the conditions of the crawl space.
There are three major steps to fixing water problems in the crawl space:
The first step in controlling groundwater leakage is to install a sump pump.
For a crawl space with a major water problem, a perimeter drain might be needed.
A vapor barrier should be installed along with a drainage system to keep the crawl space dry and prevent issues such as mold, rot, musty odors, and poor indoor air quality caused by moisture buildup.
Sump Pump
A sump pump can be installed in the lowest spot in the crawl space to remove any standing water. Any water that gets in will naturally drain into the sump pump and will be pushed out and away from the foundation.
Perimeter Drain
A perimeter drain can be installed around the interior edges of the crawl space walls. The drain pipe works alongside the sump pump to remove any water.
---
Crawl Space Vapor Barrier
The job of the crawl space vapor barrier is to slow or even prevent the evaporation of ground moisture into the crawl space. This, combined with a full waterproofing system, can completely eliminate any moisture or water problems in a crawl space. No more rot, rust, odors, insects, or pests!
By stopping air movements from the ground, you are doing a better job controlling the temperature of the living space above. This can result in more comfortable living conditions and lower energy bills each month.
Additionally, vapor barriers used for crawl space encapsulation can block a lot of the movement from harmful gases like Radon from the soil.
---
About The Fresh Air Companies
If you are looking for stellar crawl space waterproofing, The Fresh Air Companies' experts certainly fit the bill. We devote as much as time as is necessary to complete crawl space waterproofing in your Charlotte, North Carolina home. Just be sure to call us for your free estimate. Our expert team is eager to help you as they have with their clients since being in business. Contact us today for crawl space waterproofing services.
Fresh Air Technologies has been helping Charlotte area homeowners solve their Charlotte crawl space issues for over 16 years. Jay Lanzy, Principal Owner of FATech, was trained as an Environmental Geologist with over 20 years of environmental consulting experience. Every crawl space waterproofing project is carefully planned with written protocols prepared for every job. The health and safety of the homes' occupants are of utmost importance to us.
---
Hotels In Charlotte, North Carolina
Restaurants In Charlotte, North Carolina